Be Alive! is Danshi Joshi Project's second single. It was released on May 8, 2014. 
Tracklist
Edit
Be Alive! (All Unison Ver.)
Be Alive (Thea, Foxtella, Yuzuriha Ver.)
Be Alive (Sayumin, Sayuri, Rika-chan Ver.)
Be Alive (Valerie, Michi, Kei Ver.)
Be Alive (Natsumi, Star, Shiroi Ver.)
Featured Members
Edit
The members of DJP were unaware that there would be 4 extra tracks on this single. They were only told about the unison version and told to record the whole song. However, they were informed that there would be "something special" happening with this single.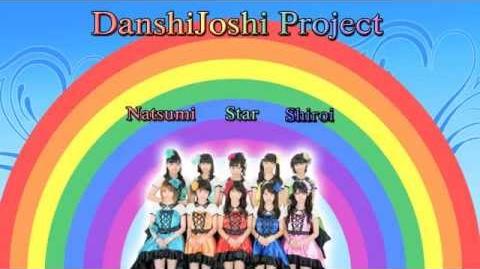 Ad blocker interference detected!
Wikia is a free-to-use site that makes money from advertising. We have a modified experience for viewers using ad blockers

Wikia is not accessible if you've made further modifications. Remove the custom ad blocker rule(s) and the page will load as expected.