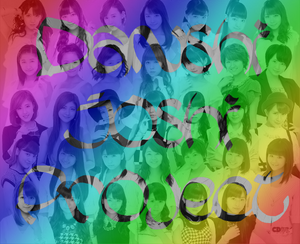 Danshi Joshi Project (abbreviated as DJ Project, DJPro or DJP) is the general Hello!Project cover group.
Current Members
Edit
1st Generation
Edit
​2nd Generation
Edit
​3rd Generation
Edit
4th Generation
Edit
5th Generation
Edit
Graduated Members
Edit
Former Members Edit
(Those members who dropped out and did not formally graduate.)
Jasher
Kaya
Hoezay
Cherry
Toast
Sub-groups
Edit
The brainchild of Thea and Ryan, they came up with the idea when Ryan first messaged her to say that he thought she was a good singer, and lamented the fact that there aren't many groups out there that allow guys to sing.
So after much brainstorming, they decided on a format, how to run things, and DJ Project was born!
Danshi Joshi Project means "Boy Girl Project," and anyone of any sex or gender is free to join! No restrictions.
Discography
Edit
[2014.06.08] 1 ~ Arashi no Ato no Niji